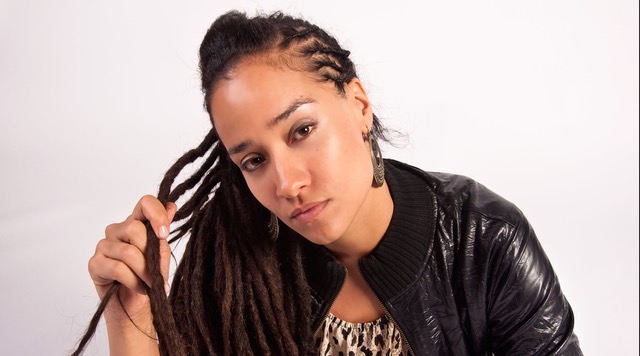 ALIKA – NEW ALBUM CURRENTLY BEING RELEASED SONG BY SONG ENTITLED SEPTIMO – PERFORMED ON THE DALLAS REGGAE FESTIVAL & AT THE LEVITT PAVILION IN LOS ANGELES – SCHEDULED TO PERFORM ON THE NORTHWEST WORLD REGGAE FESTIVAL – HER MUSIC IS FEATURED IN THE VIDEOGAME "GRAND THEFT AUTO V – AVAILABLE FOR BOOKINGS
Alika is a Uruguayan-Argentine rapper, singer and songwriter reggae and hip hop artist who has made a name for herself as a voice for social justice who wakes up the world with her lyrics, breathtaking energy and remarkable stage presence. Born in Uruguay and raised in Buenos Aires, Alika began her career in 1994 as part of a band, but soon thereafter she set out on her own as a solo artist.
With a unique sound that blends elements of reggae, dancehall, and hip hop, Alika has become a force to be reckoned with in the Latin American music scene. Her powerful lyrics address issues of social injustice, violence, and inequality, drawing from her own experiences growing up in the "barrios" of Buenos Aires.
ALIKA TIEMPO DE MUJERES CDMX MEXICO 2019
https://youtu.be/gX-lIZuFGRs
ALIKA TOTACHAGUA COLOMBIA 2017
https://www.youtube.com/watch?v=Y7RwT6YqaWw
ALIKA LEVITT PAVILION LA USA 2022
https://youtu.be/rI9KtMaqKNU
Alika has released several critically acclaimed albums including "No Dejes Que Te Paren" (2000), "Sin Intermediarios" (2003), "Razón, Meditación, Acción" (2005), Educate Yourself" (2008) "Mad Professor Meets Alika" (2009), "Mi Palabra Mi Alma" (2014) and "Sisters Songs" (2022). The two albums produced by the legendary Mad Professor solidified Alika's status as a global reggae icon. Alika is currently releasing a new album song by song entitled "Septimo".
As an independent artist, Alika has performed at festivals, theaters, clubs, schools, hospitals and prisons across the globe in Argentina, Chile, Uruguay, Bolivia, Peru, Brazil, Colombia, Ecuador, Venezuela, Costa Rica, El Salvador, Guatemala, Mexico, the United States, France, Spain, Andorra, the Netherlands and Japan. Her music has also been featured in popular media, such as the videogame "Grand Theft Auto V."
Alika's captivating stage presence and unwavering commitment to social justice make her a truly unique artist and a beloved figure in the world of Latin American music.