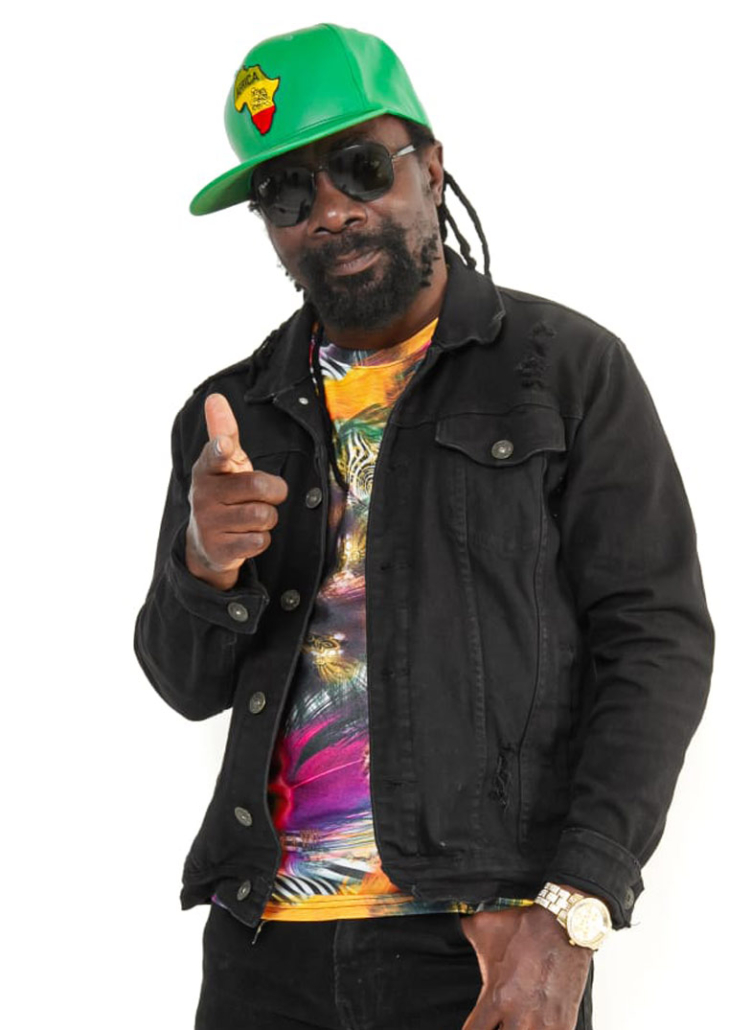 LOUIS CULTURE – LEGENDARY REGGAE ICON REDEFINES THE GENRE WITH HIS TIMELESS SOUND – PERFORMED ON THE KINGS OF THE EARTH FESTIVAL IN TRINIDAD, SUMFEST & REBEL SALUTE IN JAMAICA – HE RECENTLY DID 3 SHOWS WITH BERRES HAMMOND & ROMAIN VIRGO IN NEW YORK, CONNECTICUT & NEW JERSEY & HE ALSO PERFORMED IN ATLANTA & VIRGINIA – AVAILABLE FOR BOOKINGS
Renowned reggae artist, Louie Culture, hailing from the vibrant island of sweet Jamaica, continues to captivate audiences with his unique talent and commitment to promoting positive change through his music. With a career spanning decades, Louie Culture, known for his captivating performances and infectious melodies, has solidified his status as a true reggae icon, and his recent projects demonstrate his continued passion for the genre.
Born Lewin Brown in rural Portland on May 9, 1968, Louie Culture's musical journey began at an early age, heavily influenced by the vibrant reggae culture surrounding him in Jamaica. Influenced by legendary Jamaican artists like Bob Marley, Buju Banton, and Shabba Ranks, he developed a deep appreciation for the mission of reggae music. Louie Culture began his musical journey as a teenager, honing his skills through freestyle sessions and local performances. His unique vocal style and lyrical prowess quickly garnered attention, leading him to secure collaborations with established artists in the industry. His innate talent and dedication to spreading messages of unity, love, and social consciousness have garnered him widespread acclaim both locally and internationally.
Louie Culture burst onto the reggae scene in the 1990s with hits such as "Ganga Lee" and "Bogus Badge." His unique sound, characterized by conscious lyrics and infectious rhythms, quickly caught the attention of reggae enthusiasts worldwide. He became known for his ability to blend traditional reggae elements with modern beats, creating a style that resonated with a diverse audience. With each release, Louie Culture expands his fan base, gaining recognition both locally and internationally. He has performed on numerous stages and has shared the spotlight with many acclaimed artists, solidifying his presence in the dancehall community.
Here are some of his music videos.
Louie Culture live @ Kings Of The Earth 2022 Trinidad
https://www.youtube.com/watch?v=GDVeBUVvlqU
Louie Culture – Bestfriend (2022)
https://www.youtube.com/watch?v=w-bjfB9PSS4
Louie Culture – Gideon (2022)
https://www.youtube.com/watch?v=Pf2nCXcKCoM
In his recent work, Louie Culture has showcased a matured and evolved sound, further solidifying his place in the reggae pantheon. He continues to address relevant social issues and celebrate the beauty of life and culture through his thought-provoking lyrics and soulful melodies. With his latest album, "The Uprising," he has proven once again that he remains at the forefront of the reggae genre, pushing boundaries and enchanting fans with his timeless sound.
As a true ambassador of reggae, Louie Culture's influence reaches beyond the music industry. He is also passionate about giving back to his community. He actively participates in charitable initiatives, supporting causes that uplift and empower the youth in Jamaica engaging in community initiatives, promoting education, environmental sustainability, and social harmony.
Louie Culture's legacy as a reggae icon continues to grow, inspiring both seasoned fans and a new generation of music enthusiasts. His captivating music and genuine approach continue to resonate with audiences. His dedication to his craft, combined with his dynamic stage presence and commitment to making a positive impact, has positioned him as a prominent conscious roots artist in the international reggae arena. Stay tuned as he embarks on new musical endeavors, spreading love, unity, and consciousness through the universal language of reggae music.
For booking requests, please contact Peter Wardle, Kings Music International.