GINJAH – THE REGGAE SOULMAN – AVAILABLE FOR BOOKINGS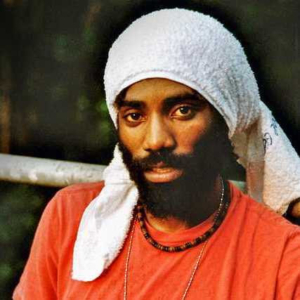 On Thursday, September 7, 1978, Valentine Nakrumah Fraser was born in Hanover, Jamaica. Years later, the world would know him as "Ginjah".
At a young age Ginjah moved from Hanover to St. James Jamaica where he went to elementary school and high school. In St. James he realized that he loved and wanted to pursue music. In 1994 Ginjah moved to Central Village, Spanish Town to strive to make this ambition a reality. At seventeen years old Ginjah had his first studio session at none other than the illustrious King Jammy's, home of many of the giants in the music industry. Determined to make people aware of his musical talents, Ginjah helped to organize a Young People Talent Search for his home community of Central Village. Working on this talent search, Ginjah got to know other local talents and he also gained the opportunity to showcase his own skills. This process helped him gain valuable experience and meet a lot of people involved in music and eventually lead him to meet and befriend a musical legend, Beres Hammond. Beres Hammond saw Ginjah's potential. In 1999 Ginjah was invited to be on Beres Hammond's Harmony House Label. This is where Ginjah did many of his early recordings. He recorded with some of the ultimate musicians in the business. From the beginning, Ginjah was surrounded by a lot of great musical talent.
Two years later, Ginjah got the opportunity to open for Beres on his Caribbean Tour. That year, he opened several shows stretching across the major Caribbean cities. After that Ginjah continued touring with Beres, but this time globally. Over the next four years Ginjah shared his musical talents with the world performing at many of the biggest reggae events worldwide. This gave Ginjah experience with the best of the best on the world stage and honed his skills as a singer and showman.
After these years of working with Beres, Ginjah decided to go out on his own and forge his own path by creating a music company called Ginjah Music. The subject matter of his words and music consistently address the lives and challenges of the grass roots people. His is conscious roots music. Since then, Ginjah has had major hits like "Never Lost My Way", "Music Alone" and "One Chance". In 2018 his "Roots" album received Grammy consideration. As a spiritual artist, Ginjah, the reggae soul man uplifted the nation during the pandemic with hits songs like " Survival", " Trying Times" "Pressures Of Life" and "Soul Man". Ginjah's love and passion for the music consistently shows through his works. Ginjah recently released his latest album called "Reggae Soulman" which also received Grammy consideration in 2022.
GINJAH – Never Lost My Way – 2009
https://www.youtube.com/watch?v=xaX5m6eJxDo
Ginjah opened 2022 with his hit love song "Don't Let Go". Ginjah continues to steadily make and perform reggae soul music to sooth the hearts and minds of the people. Ginjah now continues to pursue his musical mission of keeping the integrity of reggae music as he strives as a rising artist playing the roots reggae music he loves.