MARLON ASHER – GANJA FARMER – AVAILABLE FOR BOOKINGS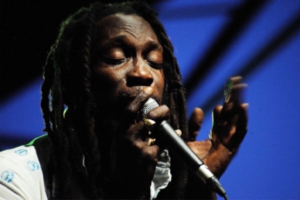 MARLON ASHER – GANJA FARMER – FAMILY LOVE – HEALING – AVAILABLE FOR BOOKINGS
Marlon Asher is a Trinidadian reggae artist from Enterprise, Chaguanas, Trinidad & Tobago. His first major hit was "Ganja Farmer" which was released in 2006 and became an international reggae classic, known and played worldwide. Marlon later went on to release more popular reggae hits such as "Fit and Strong" (2006), "Ganja Cowboy" (2011), "Babylon Brutality" (2015), and more recently "Mama Say" (2019), "Reggae Music" with Anthony B (2019), "Family Love" (2020), and "Use Me" (2021). He was awarded the COTT award (Copyright Organization of Trinidad and Tobago) in 2019 for best reggae dancehall artist.
Check out some of his music videos:
Marlon Asher – Ganja Farmer, 2006
https://www.youtube.com/watch?v=mYQHqLuWuig
Marlon Asher – Ganja Cowboy, 2011
https://www.youtube.com/watch?v=aha7uB-okZc
Marlon Asher ft. Anthony B – Reggae Music
https://www.youtube.com/watch?v=rF1AurL0OiY
Marlon Asher – Use Me, 2020
https://www.youtube.com/watch?v=vHBMHT_5bUc
Marlon grew up in Enterprise, Trinidad & Tobago. In his youth he was a member of the Mount Ararat Spiritual Baptist Church Choir and later on he embraced the Rasta faith. Marlon Asher is a pioneer of the Trinidadian reggae movement. He has toured with other roots reggae artists such as Sizzla, Slightly Stoopid, Maxi Priest, Beenie Man, Capleton, Fortunate Youth, Pressure Busspipe, Matisyahu, Katchafire, Kottonmouth Kings and even the American R & B Sensation Boyz II Men. Marlon did nine dates on the Slightly Stoopid's 2019 amphitheater tour. The highlight of this tour was a sold out show at Red Rocks in Morrison, Colorado. He has toured the US, Hawaii, Costa Rica, Canada, Africa and Europe. Marlon paved the way for other Trinidad artists such as Jah Melody, Khari Kill, I-Sasha, Jah Bami and many more.
In the last few years Marlon has been steadily recording. He released two billboard top ten albums in 2019, one was "Rebirth" with Vas Productions. This album includes features with Anthony B, Slightly Stoopid and Pressure Busspipe. This was his third full studio album. The other 2019 release was a various artist collaboration album called "Life Of A Ghetto Youth Chapter 2" on which Marlon did two songs. His earlier albums include "Unconditional Love" (2006), "Illusions" (2015) "Life Of A Ghetto Youth" (2017). Marlon does twelve of the eighteen songs on this collaboration album. Life of a Ghetto Youth chapter 1 and 2 raise awareness for gun violence and the hardships of Caribbean ghetto living. For this project Marlon helped raise $30,000 for victims and survivors of gun violence in Trinidad and Jamaica.
Marlon has collaborated on recordings with some of the biggest reggae artists in the world including Sizzla, Anthony B, Slightly Stoopid, Pressure Busspipe, Fortunate Youth, Kottonmouth Kings, Don Corleon, Teflon Zinkfence and many more. These collaborations are raising Marlon's career to the next level, increasing his exposure and fan base worldwide.
During the covid 19 shutdowns around the world, Marlon has been in the studio working on singles and his next album. The album is scheduled to be released early next year in 2022 with Vas Productions. Also in the works is "Life Of A Ghetto Youth Chapter 3" which is another collaboration album. In 2020 Marlon released two singles "Family Love" and "Use Me" which were produced by Cliff Manswell at his CKM Infinity Studio. Marlon has also been performing on live streams and on drive in shows with the band Slightly Stoopid. In April, 2021 Marlon performed on his first regular live show since the covid 19 lockdown started to a sold out crowd in Humboldt County, California. More live shows are booking for him as the pandemic declines. Marlon Asher is ever on the rise.
Spotify: 114K monthly listeners
Facebook: 100K followers
Instagram: 17K followers