DRE TOSH (GRANDSON OF PETER TOSH) – AVAILABLE FOR BOOKINGS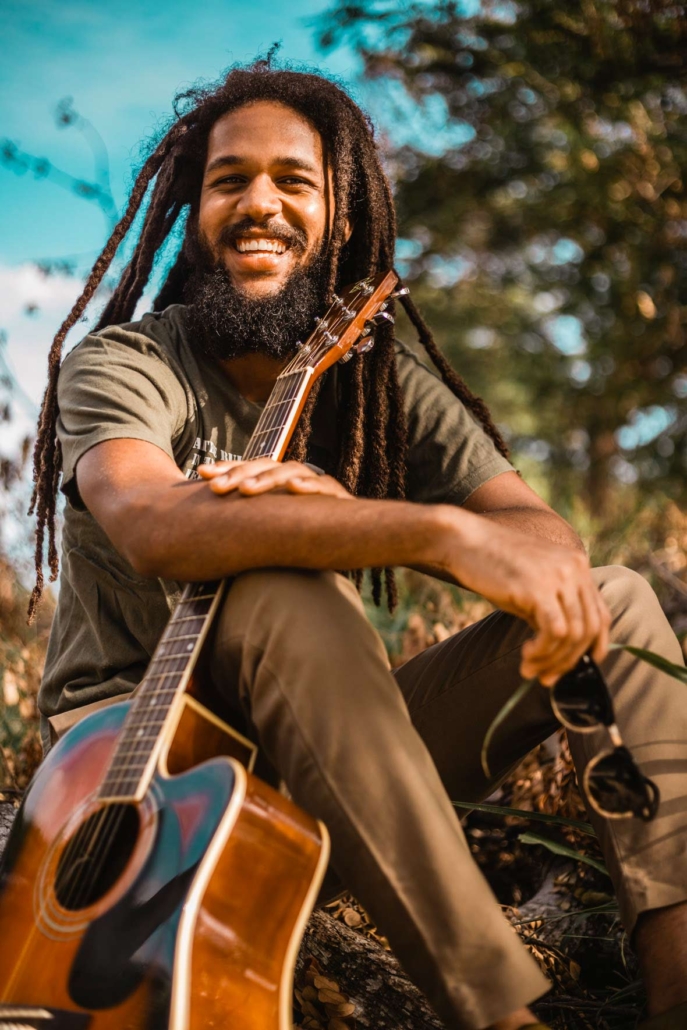 Dre Tosh, born Andre Jamil McIntosh, is a singer and songwriter carrying on the Tosh family flame as the son of Andrew Tosh, grand nephew of Bunny Wailer, and the grandson of the reggae legend Peter Tosh, two of the founding members of the reggae group "The Wailers."
Dre Tosh hails from Gregory Park, St Catherine, Jamaica. He was born on June 1st 1994 with "Reggaemylitis" running through his veins. He embarked on his journey in 2011 after some profound inspirational words from his maternal grandmother.
Being an avid songwriter, Dre started recording his songs in 2013. This was the year that he thoroughly started searching for his own way of joining the world of reggae music. In January 2016, Dre made an impressive appearance on stage with his father at Rebel Salute, an annual reggae festival in St. Ann Jamaica. Here he showed the world that he was ready to pick up the Tosh legacy and carry it forward. In late 2016, Dre delivered an astounding and well received performance in his grandfather's honor at the benefit concert launching the opening of the Peter Tosh Museum in Kingston, Jamaica.
Dre released his first single "Coming In Hot" on The Calibud Music label in December 2016 – a rendition of Peter Tosh's original single released in 1981 on his "Wanted Dread and Alive" album. It is a catchy radical melody with Peter Tosh's vocals on the chorus, infused with Dre's militant voice on the verses.
Dre has since performed at numerous events across Jamaica. In January 2017, Dre made another hair-raising appearance at Rebel Salute with Warrior King. He also performed at the Bob Marley Birthday Celebration in Trench Town and The Stepping Razor Experience at The Peter Tosh Museum in February. Dre was also one of the featured acts on the RJR Communications Group Cross Country Invasion, which saw him performing at various concerts, where other big acts such as I Wayne and Gyptian performed.
In April 2017, Dre performed for the launch of the Bunny Wailer Museum in Washington Gardens, Kingston. Throughout the year he made appearances across the United States in his role as the ambassador for the Peter Tosh Foundation's 420 cannabis brand.
Dre Tosh's debut music video for "Coming In Hot" was released in Jamaica on May 31, 2017 before moving on to international television platforms. The video was co-produced by Calibud Music.
Dre's most recent releases include "Don't Worry" in 2017 and "Fokus" in September of 2018. "Fokus" is an encouraging chant about staying positive in the face of modern-day oppression. The mantra is to keep yourself healthy, fit, strong and positive. He launched his lyrics video for the song via Reggaeville and is climbing towards 20,000 views in the first month.
In October 2018, Dre Tosh performed at The Peter Tosh Music Festival in Kingston, Jamaica at The Peter Tosh Museum. June, July 2020 Dre is scheduled to tour the US co-billing with Warrior King and Prezident Brown. He continues to work on songs for his first album. With a great musical legacy Dre has taken the baton from his forefathers as a Mystic Man, stepping in the future.