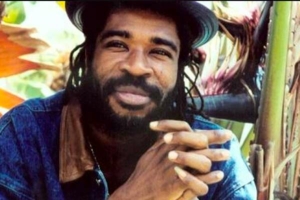 The dancehall / culture artist Admiral Tibet who's real name is Kenneth Allen was born in Freehill, Jamaica in 1960. He is known in the business as a genuine conscious soldier. A member of the Twelve Tribes of Israel since adolescence, Tibet upholds principles and righteousness in his lyrics. Tibet has stature and is highly respected amoungst his fellow artists as a crowd favorite. He has over a dozen major hit songs that everybody in Reggae recognizes and loves. These songs are regularly played by the selectors in the dancehall. On the big festivals Tibet performs with impact and stands out above the rest of the acts.
Tibet has been singing from an early age. He got his start in clubs and on the sound systems as a teen and he started recording in his 20s. With his own original style of crooning, Tibet was a popular voice of the '80s and one of the few singers who maintained a presence in the deejay-dominated period of the early to mid-1990s.
In the 1980s, Admiral Tibet stormed the dancehalls and airwaves with a slew of hits including Babylon War, Serious Time and Leave People Business. In the height of the deejay-dominated mid-1990s, he still managed to hit with Don't Dis Me Girl, Deh Pon Mi Guard and Terrorist. Since busting in Jamaica in the mid-eighties with his many hits, Admiral Tibet has now released over ten full-length albums. A remix of his Serious Time featuring then rivals Ninjaman and Shabba Ranks, was employed to signal a reconciliation between the two deejays in the early '90s.
Reaping time for Admiral Tibet is not solely judged by monetary success. Tibet is not one of the wolves in sheep clothes jumping on the reality-and-culture bandwagon to achieve or maintain popularity. The low-keyed singer's humility is his natural disposition. The crowd loves him. Much of Tibet's material was recorded and produced by Maurice Johnson aka Black Scorpio. Some of Admiral Tibet's songs are Unity, Innocent Life, One By One, Open Your Heart, Running From Reality, Leave People Business Alone, Why So Greedy, I am the W