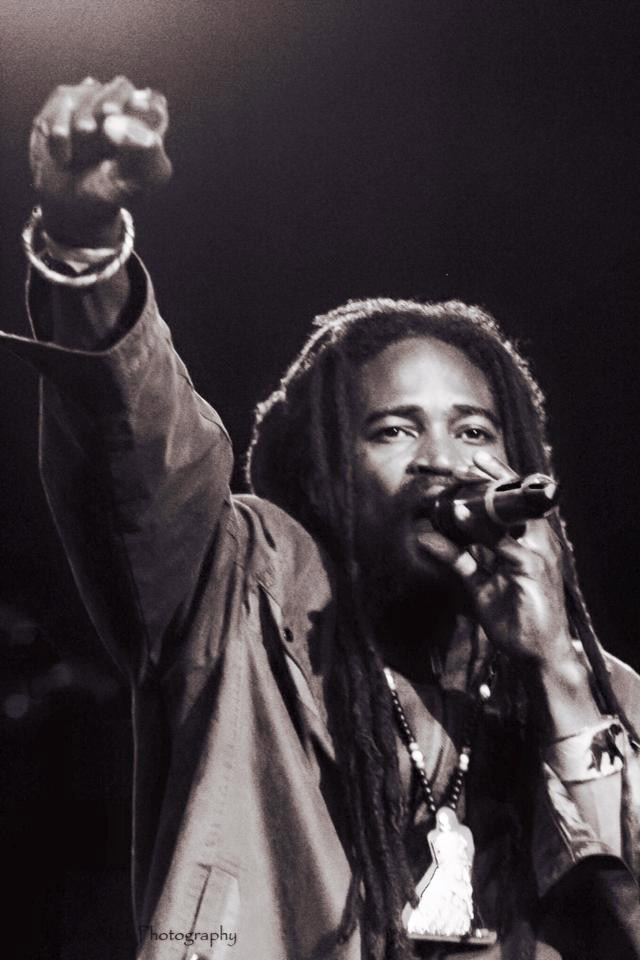 KAVA JAH, born Junior Johnson in Cumberland, Clarendon Parish, Jamaica is a conscious roots reggae artist who writes, records and sings his own songs. Born into a family with musical roots, Kava Jah's father Levi Johnson was a teacher of music at the Spalding's Comprehensive High School and he was the choir master at the Cumberland church. Levi was a spiritual leader in his community. Under the strong influence and example of his father, Kava Jah started playing instruments at a young age, practicing and playing multiple instruments. He soon found his love for the guitar as his first instrument and he has now also become quite accomplished on the keyboards.
In 2007 Kava Jah entered the Jamaica Cultural Development Commission (JCDC) Popular Song competition where he received an award for most disciplined artist, thus creating momentum towards his first international performance in Guantanamo Bay, Cuba where he performed for the Military in observance of Jamaica's Independence Day. The show was successful, so in 2008 he returning again to Cuba for a second time.
In 2005 Kava Jah began working with Gumption Music Production out of Kingston, Jamaica writing, recording and building his career as a solo artist. In 2012 Kava Jah joined the Jamaican roots reggae band I-Kronik as their lead vocalist. With I- Kronik, Kava Jah toured the US extensively sharing the stage with artists such as Romain Virgo, Luciano, Protoje, David Hines of Steel Pulse, Junior Reid, I-Wayne, and others. I-Kronik performed on stages in the United States such as Reggae on the River (CA), Sierra Nevada World Music Festival (CA), The Northwest World Reggae Festival (OR), Grand Central Park (NYC), BB Kings (NYC) and many others across the US and internationally including Costa Rica, Anguilla and St. Marten.
KAVA JAH – Danger Zone (Official Music Video 2017)
https://www.youtube.com/watch?v=C68hWJwOBtg
KAVA JAH – Simplicity (Official Video 2021)
https://www.youtube.com/watch?v=8fWqpc1ezms
KAVA JAH – Burning (Official Music Video 2022)
https://www.youtube.com/watch?v=3xvghgQt_18
KAVA JAH – Perilous Times (Irie Sounds International Release 2022)
https://www.youtube.com/watch?v=-6ogmu4Ki7Y
In 2014 Kava Jah parted ways with I-Kronik to focus on his own career. In 2016 Kava Jah started singing lead vocals with the band, The Root System based in Santa Cruz, CA. In 2017 they regrouped and renamed his band The Remedy. Kava Jah and The Remedy are currently actively performing on a regular basis. They have performed on many sold out shows and Kava Jah has gained a strong and loyal following. He has released many singles working with a variety of producers such as Irie Sounds, CKM Infinity and Rally Up Music. The most recent singles from Kava Jah and The Remedy were released in March 2022. These include the songs, In The Name Of Love, Room For All, Courage and Under Pressure. Kava Jah has released music videos such as Danger Zone, Simplicity and Burning. Kava Jah and The Remedy are currently on the rise, consistently delivering powerful dynamic performances that are appreciated and well loved by the people.