MICHAEL ROSE – GRAMMY AWARD WINNER – AVAILABLE FOR FESTIVALS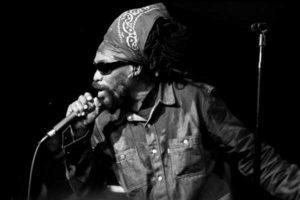 Michael Rose is currently one of the top reigning reggae artists in the world. He has been headlining many of the top reggae festivals all over the world. Saturday October 16th he headlined the Dub Quake festival in Los Angeles, CA.
Next January he commences another North American tour. His last tour was from February through April 2010. He currently has another hit song out there getting strong radio rotation called Stronger, which is a combination with Baby Cham, Michael Rose and Bounty Killer.
Michael Rose is still in big demand in the US, after being kept out of North America for eight years from 2001 until 2009. Michael had been steadily building his solo career in America after leaving Black Uhuru until he ran into visa problems and was barred entry into the States. During his years banned from the U.S., he continued to record in Jamaica and tour in Europe, Canada, South America, Africa and Japan.
February 2009, Michael Rose finally got back his U.S. visa, and started out working in the U.S., doing a few chosen bigger shows. Michael was one of the highlights of the Bob Marley Day festivals in San Diego and Long Beach, CA. In June 2009, he headlined The Sierra Nevada World Music Festival, and in August, he headlined the Northwest World Reggae Festival and he played The Hollywood Bowl KCRW World Festival in Los Angeles, along with doing some other bigger shows.
In February, March and April 2010 Michael toured North America harder, hitting the smaller markets along with the bigger ones, performing all over the western US from Southern California to Oregon, Washington, Idaho, Colorado and New Mexico, and over to Illinois and the east coast.
Over the summer Michael headlined the Bayfront Reggae Festival in Duluth Minnesota and he headlined the Mid-West Reggae Festival in Garrettsville, Ohio. Early August he drew a remarkable 9,000 people at Music in the Park in San Jose, CA. He also spent time this summer doing festivals and touring in Europe.
Michael Rose is undoubtedly an exceptionally talented vocalist and performer. It was Michael Rose on lead vocals that propelled Black Uhuru to the top after Bob Marley, and won them a Grammy award. Michael Rose was always the favored voice of Black Uhuru, with his Waterhouse slurs and militant movements and vocal sound. Now Michael Rose has transcended Black Uhuru and his show is better than ever. His dancing and vocal style are loved, copied and appreciated worldwide
Michael has out three new albums – Warrior, Babylon a Fight and 911 Tip of the Iceburg. Also he has recently had hit songs dominating the airwaves – Shootout, Bad a Yard and Born Jamaican. Shoot Out was a mega hit with him and Junior Gong. Another new hit song he has out, featuring Mavado, is called Gully Gaza, and he recently finished a new music video called Paper Dog. As mentioned earlier, Michael currently has the song Stronger on the top of the charts. Michael Rose is staying current and in demand. Michael has a new CD near completion called Kingston 11, scheduled for release in early 2011.
For more information on Michael Rose, check out his web site at www.mykalrosereggae.com
With the exemplary Jamaican reggae artist Michael Rose on tour again, we are in for a special treat of inspired reggae music, backed by his world class Jamaican band.
BIOGRAPHY: MICHAEL ROSE
For over 25 years, Michael Rose has been recording and performing his brand of militant, hardcore Jamaican music to the delight of reggae fans around the world. As a solo artist, with Black Uhuru, and back as a solo artist, the "Ruff" Rose has achieved great success throughout his career, even as different Jamaican musical styles have phased in and out of popularity.
Perhaps the highest profile recognition came in 1984, when Michael Rose and the other Black Uhuru members (Duckie Simpson, Puma Jones, Sly Dunbar, and Robbie Shakespeare) won reggae's first Grammy award for the album, Anthem. But the story doesn't begin with Black Uhuru. In 1976, Michael Rose was already a seasoned performer, having honed his skills by performing on Jamaica's hotel circuit. When an early incarnation of Black Uhuru (Ducky Simpson and Errol Nelson) approached Michael to join the group, he already had several solo singles to his credit. These include the original "Guess Who's Coming To Dinner" and "Clap the Barber," both recorded for producer Niney The Observer, and "Running Around" for Winston Campbell.
Black Uhuru's first full length was released in 1977 and called Love Crisis. It was produced by King Jammy (then Prince Jammy), and the big hit of the album was "I Love King Selassie." But it was not until the Showcase album was released in 1980-with a new lineup of Michael Rose, Duckie Simpson, and Puma Jones-that Black Uhuru reached their creative peak. Heartbeat reissued the set on CD (Guess Who's Coming To Dinner, HB 18), which includes the massive 12″ singles "Shine Eye Gal," "General Penitentiary," "Plastic Smile," and of course, "Guess Who's Coming To Dinner." At the forefront of the recordings and live shows was the charismatic Michael Rose, who had incredible stage presence and a vocal style all his own. So popular was his trademark sound that singers like Don Carlos, Junior Reid, Yami Bolo , and others embraced it as the "Waterhouse" sound.
Throughout the first half of the 1980s, Black Uhuru continued their success with albums on Island Records-Sinsemilla, Red, Chill Out, and Anthem, along with compilations, dub albums, and live albums. They became the best-known reggae act since Bob Marley, and won the first reggae Grammy for Anthem in 1984. Even today, Island continues to capitalize on the group's success by re-compiling and re-releasing the group's Island years material.
With lead singer Michael Rose seemingly at the top of his game, he parted ways with Black Uhuru, with the intention of redefining his musical direction as a solo artist. In the early 1990s, Michael Rose suddenly appeared on the scene with new material including Jamaican singles produced by Sly & Robbie ("Monkey Business," "Visit Them," "One a We Two a We"), and three albums (Proud, Bonanza, and King of General) released in Japan.
As a solo artist, Michael regularly tours the U.S. and Europe, and has maintained his Jamaican fan base with hit singles on the island and abroad. He is a modern roots singer, and fits perfectly into today's scene. With a glorious past and a wide-open future, Michael Rose is truly a reggae superstar.